Honey For Digestion
The digestive system is a complex biological structure that consists of a group of organs together to transform food into energy and other nutrients that is supplied to the whole body for its proper functioning. The digestive tract carries the food and in the process breaks down the food into molecules, that is used as a fuel for your body in the day to day functioning. The liver and pancreas produce digestive fluids that help in the digestion of food and the gall bladder is used for storage. A range of diseases can take place if any system of the biological unit fails. How to ensure a good functioning of digestive system?
Honey is a powerhouse of many minerals, enzymes and amino acids. People have known the health benefits of honey due to it's anti-bacterial and healing properties, and use it for curing variety of conditions like - treating sore throats, skin nourishment, relieve coughs, reduces inflammation, maintains your cholesterol levels. Now there is one more addition to this diverse list, it is very good for digestion. Research says that acid reflux can happen due to radicals which damage cells lining the digestive tract. Consuming honey here can play an imperative role as it controls damage by removing free radicals.
Benefits of Honey for Digestion :
Honey contains certain enzymes that acts as a catalyst in the digestion process, especially, to disintegrate the carbohydrates and sugars.
Honey helps in getting rid of diarrhea because of its slow passage than other regular sugars, through the stomach and intestine. Research show that the intake of honey by babies and infants have exponentially reduced the frequency of diarrhea.
There are some good bacteria, collectively known as gut flora, present in the digestive system, which is responsible for a good digestive system.
Honey contains a compound called methylglyoxal that provides honey the anti-bacterial properties. This helps in curing bacterial infections in stomach. The main bacteria that causes digestive disorders is the Helicobacter pylori. Studies have shown that honey is proven to control the growth of this bacteria in the stomach.
Honey helps in boosting the immune system that helps in preventing any stomach related disease in the future.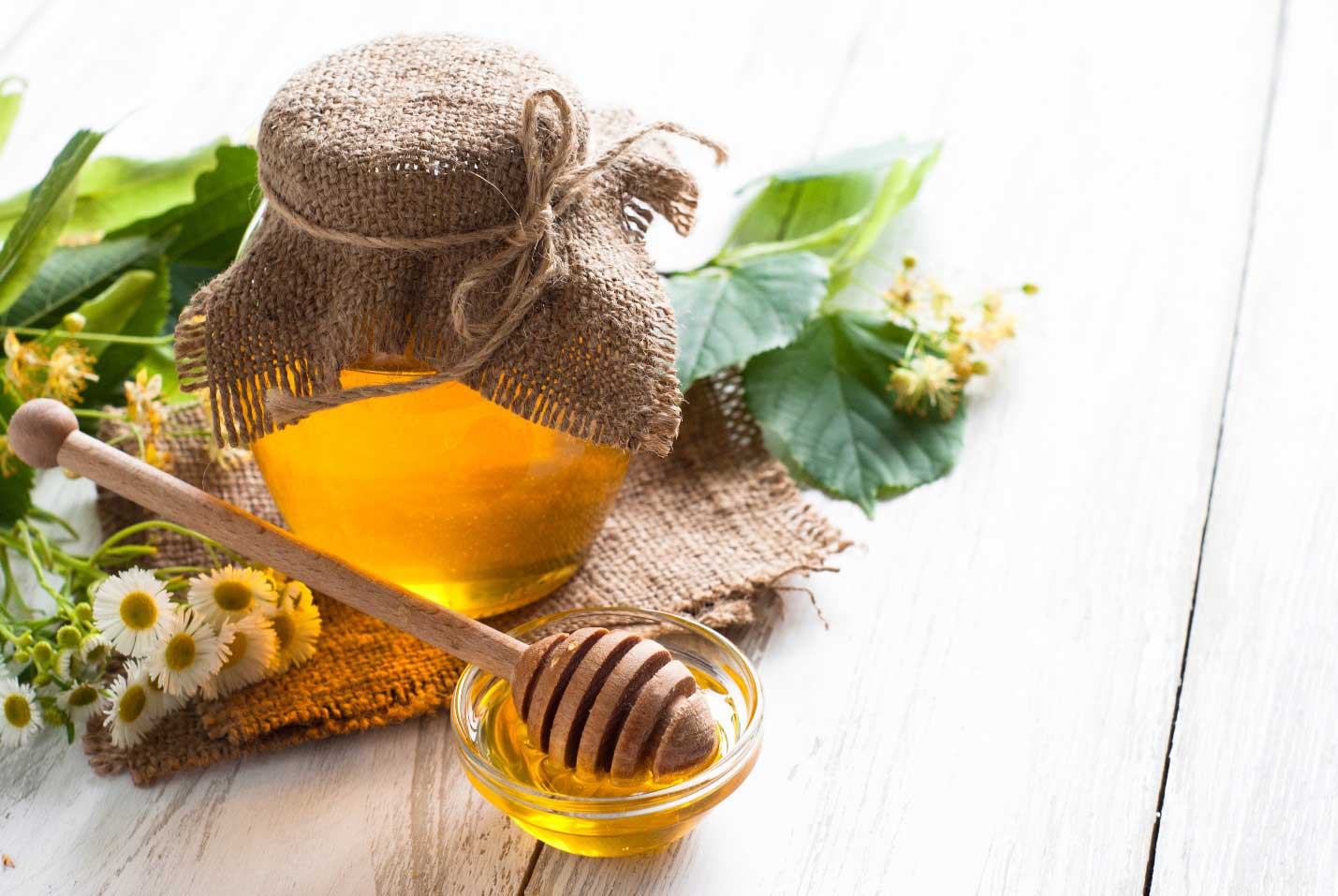 Various ways of using Honey for Digestion :
Have one or two tablespoons of honey every day.
You can also consume hot water by adding a tinge of honey (one tablespoon) every morning.
You can make a paste of honey and cinnamon powder. Apply this paste on your bread, instead of applying jelly or jam. Eat this bread for breakfast every day for effective results.
If you are a yoghurt fan and have yoghurt with very meal, add 1-2 spoons of honey to help you with problems of acid reflux and indigestion.
A mixture of vinegar and honey for digestion has been popular since many years. Add 2 tablespoons of apple cider vinegar and 1 tablespoon of honey to 8 ounces of water and drink it before every meal.
Click to know how to improve digestion according to Ayurveda.
Grab a bottle of Dabur Honey today!
NULL