Benefits Of Honey For Anxiety
Is Honey Good for Anxiety?
Anxiety is a very common health problem in India. One of every four Indians are affected by anxiety problems (according to TOI). Anxiety can affect people in multiple ways and can even lead to death if not diagnosed properly. Common symptoms of anxiety are constant fear of situation or things, compulsive or repetitive behaviors, depression or suicidal thoughts, excessive consumption of alcohol and drugs, and the list goes on. The best way of achieving mental balance and fighting anxiety is having doses of honey. Honey for anxiety is hands-down the best cure.
You must be wondering how is honey good for anxiety. Well, there are many health benefits of honey and by the end of this article you will believe in the magical abilities of honey.
Honey and Anxiety
People have idolized honey's therapeutic properties as mentioned in ayurveda to cure various diseases ranging from sore throat to chronic arthritis issues. But the benefits of honey don't end here. Its magical properties relieve you from anxiety and stress, and gives you complete peace of mind. Honey is good for anxiety and is the easiest way you can throw anxiety and stress out of your body. Honey for anxiety is better than eating various kind of medications prescribed by doctors. Also, honey for anxiety cure is very cost-effective than those medicines that create a hole in your pockets.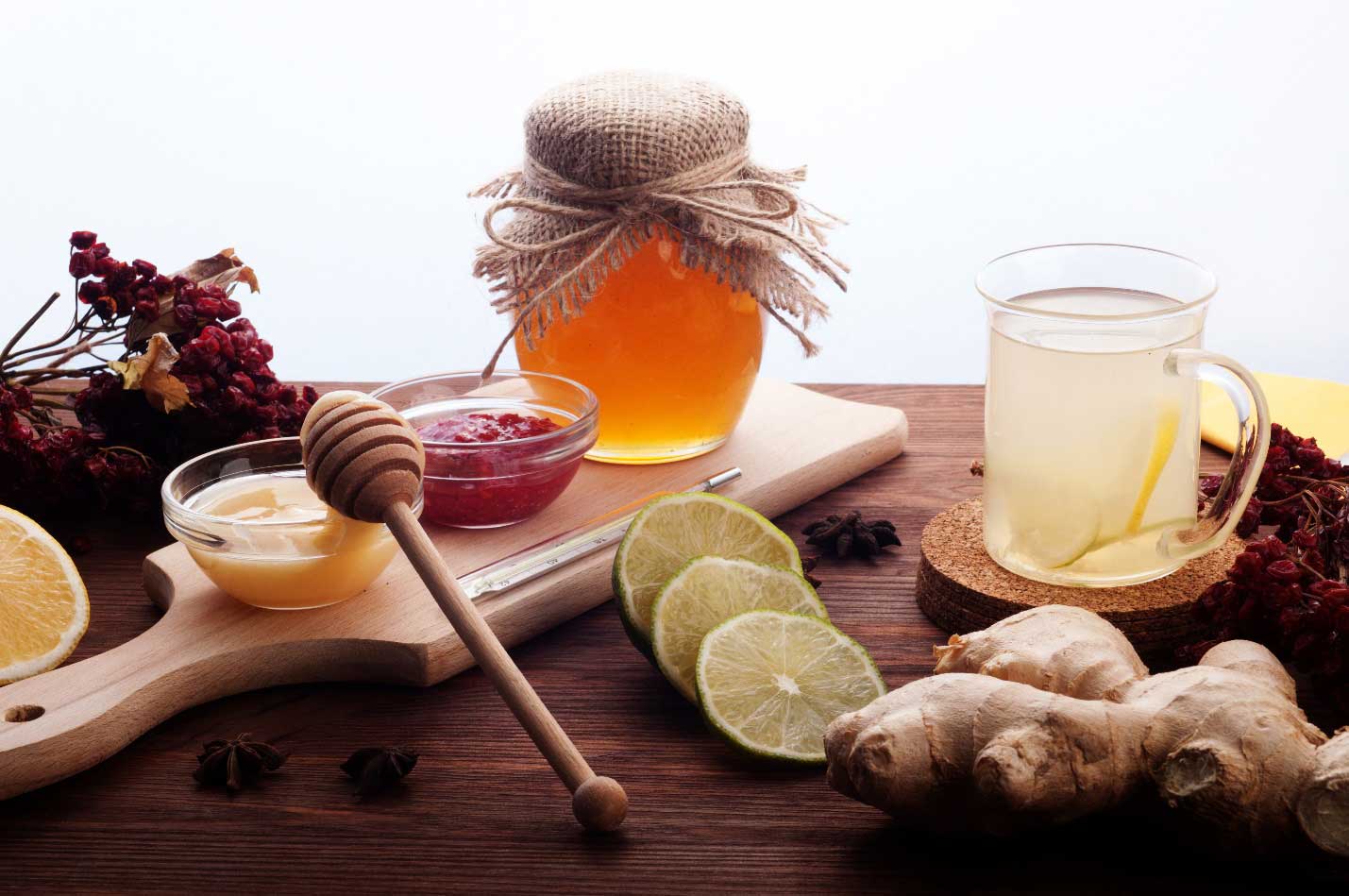 Best ways in which honey can be consumed for alleviating anxiety:
Honey

Before going to sleep, have a spoon of honey with a pinch of salt added to it. This will help you to relax your mind. Repeat this daily for a better mood and a happier life.

Honey & Cinnamon

Cinnamon is loaded with manganese which is an important element in the nerve and connecting tissues, and honey is known for calming nerves. Read more on the various benefits of cinnamon and honey.

Take half tablespoon of cinnamon powder and mix it in with one tablespoon of honey
Add the mixture to a glass of moderately warm milk
Drink it every night before sleeping

Honey & Lemon Juice

Lemon juice strengthens the body's metabolism because it is a very good source for Vitamin C. Honey for anxiety cure is a measure that people have been adapting since ancient times. Honey contains many valuable minerals, that help in transforming anxiety into euphoria as well as consolidating the immune system of the body. Read more on the various benefits of honey and lemon.

Take the three ingredients (lemon juice, honey and ground ginger) in a bowl
Mix all the ingredients well and make a smooth mixture
Consume this mixture thrice a day to see the best results

Honey and Almonds

Grab 5 to 10 almonds and crush them into fine pieces
Then, mix these finely crushed pieces with a tablespoon of honey
Consume one spoon in the morning and one before you go to bed in the night

Honey and Apple

An apple a day with honey keeps anxiety away. Try this combo to keep anxiety outside the gates. Follow the below steps:

Cut on apple into small pieces and place them in a blender
Before you start blending add a tablespoon of honey
Take a warm cup of milk and add to the apple and honey mixture
Start blending
Have this mixture twice a day and continue it drinking for a month to get yourself relaxed
Hope this solves your skepticism about, "Is honey good for anxiety?"
Grab a bottle of Dabur Honey today!
NULL